Prague City Assembly approves the continuation of the Vltava Philharmonic project
Prague's Deputy Mayor for Spatial Development and the Land Use Plan, Petr Hlaváček, noted: "Yesterday we made an important decision to go forward with the new concert hall, which will provide a much-needed spark for the transformation of the neglected area of Bubny-Zátory. This will create a new, modern neighborhood on the left bank of the Vltava. I would like to take this opportunity to thank the entire team of the Vltava Philharmonic and the members of the Association for the Construction of a New Concert Hall in Prague who pushed for approval to keep the process moving forward. Soon we will be announcing an international architectural competition to design a new architectural landmark for Prague."
Based on the recommendations of an analysis carried out by the Henning Larson Atelier, the Vltava Philharmonic building should include three halls: a main concert hall for 1,800 people, a small hall for chamber music with a capacity of 500, and a multifunctional hall for other types of events with a capacity of 700. The main concert hall will offer world-class acoustics and facilities meeting 21st century standards, making it the cultural center for musical life in Prague.
In addition to bolstering Prague's standing as an important European cultural metropolis and increasing its prestige, the analysis concludes that investment in the Vltava Philharmonic will bring the city as a whole, as well as the Prague 7 district, considerable social and economic benefits, including a major appreciation in the values of surrounding properties. The Vltava Philharmonic will also become the primary initiator and accelerator for the development of the neglected Bubny-Zátory area.
Jiří Pospíšil, Chairman of Spojené síly pro Prahu (United Forces for Prague) group, says: "I am very pleased that the Prague City Council has approved the continuation of this project. This is one of the key points of our election platform. Thanks to today's decision, we are one step closer to having a new architectural landmark in Prague, which we will leave for future generations. Now we have to determine and announce the conditions of the international architectural competition to achieve the goal of the project, which is to create a new, vibrant, open, and fully utilized public cultural space for all visitors, and especially Praguers."
Ondřej Boháč, Director of the Prague Institute of Planning and Development, concludes: "I very much appreciate that the Prague City Assembly has moved the Vltava Philharmonic project to the next phase. The project will not only kickstart the revitalization of the Bubny-Zátory area, but will significantly strengthen Prague in the global context."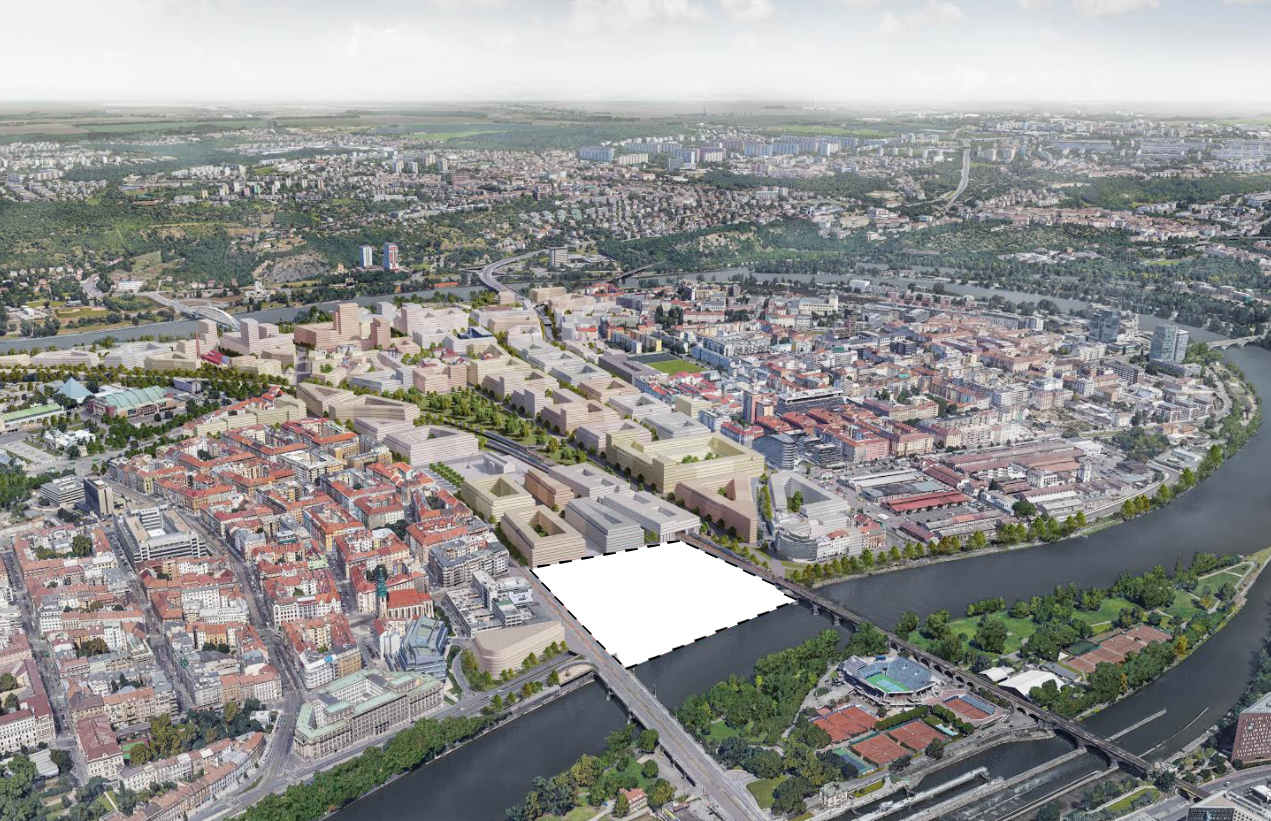 Lot for construction of the Vltava Philharmonic Hall.